R.I.P Blade
In Honour of our fallen brother, we (the community) have decided to have a farewell party in this wonderful man's honour, we will be using the brand new server in which blade was instrumental in creating and without him possibly would not have been possible, so this is our little way of saying thank you Matthias for everything you have done for us your clan and the community as a whole we will miss you, Please join us on "

blade

" server on

Sunday 10th April

at

18:30 CET

a BIG thank you to all of those who attended the farewell party it was so good to see so many RTcW players coming to say there respects and farewells, thank you one and all, im adding some screenshots of those who attended below, again thank you all.
Dear Blade, I've known you for almost three years and you've made them the best ones of my life. I trusted you the most and i liked you the most. Thank you for joining GFC and making our clan such a happy place to play into. We won't ever forget you. Rest in peace my friend.
I'm so sorry to hear we have lost you in this world, but be assured my friend you will never ever be forgotten, i hope that wherever you are that you find peace, you was a good friend very understanding and a good father to your children, my heart goes out to your friends and family you will be truly missed by all that knew you.
The Blade Farewell Party April 10th 2016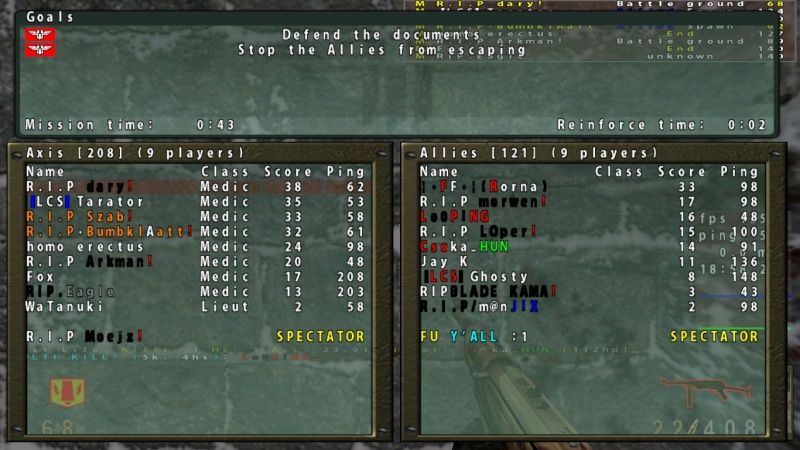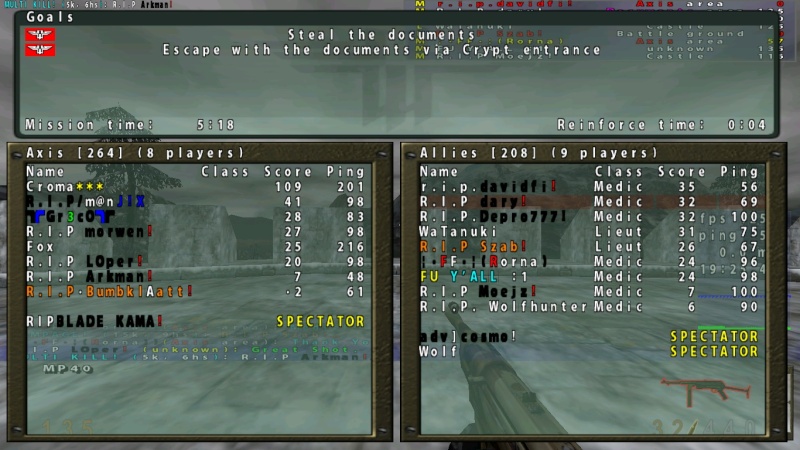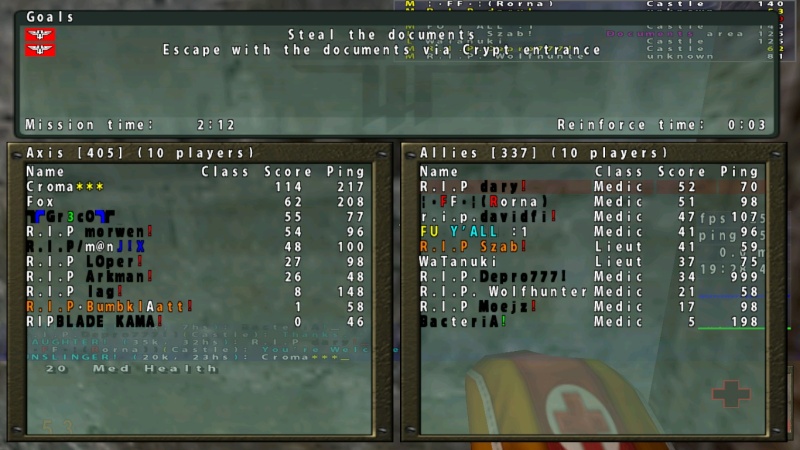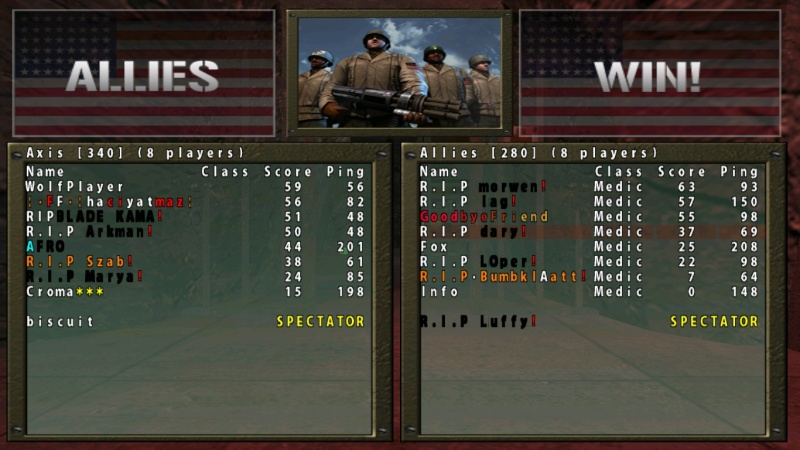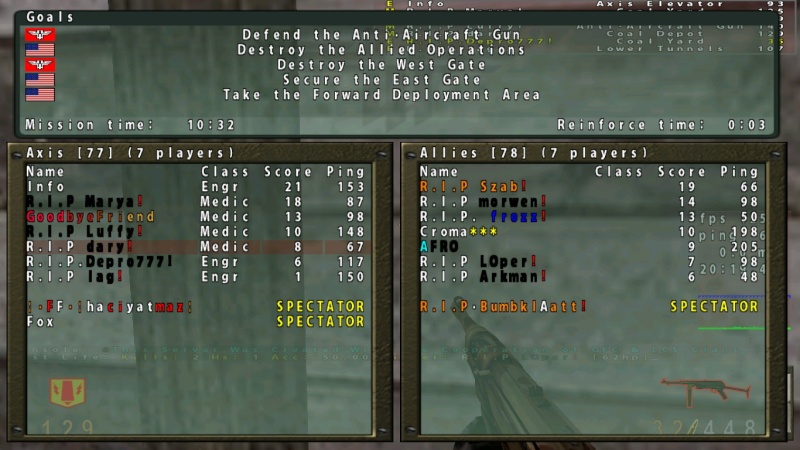 Thanks to DariaGFC! (vice general) for supplying the images